Chiropractor Shelley Seguin D.C.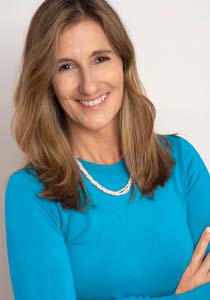 Dr. Shelley has been sharing her passion for holistic wellness care and natural healing as a chiropractor for over 18 years. She will help guide you through the wellness triangle of physical, emotional, and nutritional health to allow you to express your best YOU. Your quality of life sits in the center of her care plan for you and your family.
You can hear Dr. Shelley repeat "Motion is lotion" throughout the clinic. She wants you to understand that properly moving spinal joints allows optimal expression of your nervous system. With improved nerve function you will experience less discomfort and greater function allowing you to better enjoy "Life".
As a young child, Dr. Shelley was introduced to chiropractic through her father. He was treated by Dr. Pell, the one and only chiropractor in the whole city for his unrelenting back pain. After exhausting the traditional routes of pain care her dad finally found relief through his spinal adjustments. The whole family valued having him happy and free of pain and establishing a strong belief in the power of chiropractic care.
After earning her Bachelor of Science degree and bachelor of education degree from the University of Toronto, Dr. Shelley pursued her Doctorate of Chiropractic at the National College of Chiropractic in Chicago, Illinois. She was honored to graduate Summa Cum Laude. Her post-doctorate studies centered on Pediatric and pregnancy care as well as low force instrument adjusting techniques like Torque Release Technique.
Your healing is her number one priority and she is committed to putting you on the right path. You can also find Dr. Shelley at Clarity Chiropractic.
---
Chrissie - DPT physiotherapist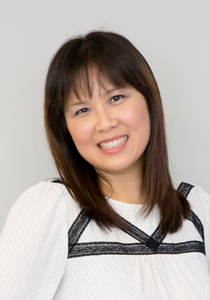 Chrissie is a dedicated and passionate Physiotherapist. She graduated with a doctorate of Physical Therapy (DPT) from the University at Buffalo, State University of New York in 2008. She has extensive in clinic training specializing in neurological patients (Multiple Sclerosis, Post Stroke, Parkinson's, Developmental Disability, etc.). Upon graduation, she was worked at a regional hospital in UP Michigan where she had a chance to work with patients with a variety of different diagnoses from neurological, musculoskeletal and vestibular conditions to wound care.
Chrissie believes that the best approach to rehabilitation is helping her patients reach their goals and that the only way to provide excellent and exceptional care to her patients is to be a caring physiotherapist and a lifetime learner. She enjoys taking different continuing education classes to strengthen her clinical skills. She has recently participated in a variety of courses: kinesiotaping, Activator Basic Scan, and numbers of Trigenics of Functional Neurology courses (a neurological based manual technique). She is a Registered Trigenics Practitioner since 2017.
---
Kristina wilson - Registered massage therapist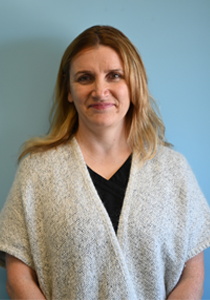 Kristina Wilson RMT has been working the massage therapy environment for a few years now and has been working with Chiropractic Centre for Optimum Health since 2016.
Krissy provides a therapeutic and relaxing massage by using a variety of techniques.  She is a dependable, energetic, and ambitious person who is also compassionate with a nurturing touch focusing on the wellness of her clients.  She believes that massage therapy is one of the best preventative therapies and should be a part of a wellness plan for everyone.
Reflexology is a new service that Krissy offers to her patients. She is committed to remaining current in the health care profession by continuing education, expanding her knowledge base, and adopting new therapeutic practices.
---
ERIKA Leal - Registered MASSAGE THERAPIST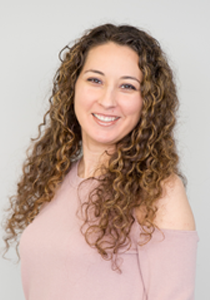 Bio: Erika is a true believer that your body works at a greater capacity than just the sum of its parts. Erika has been trained as a registered massage therapist with additional certification in reflexology, aromatherapy, and craniosacral therapy. Erika takes time to interview you to ensure she is able to deliver a holistic approach to best suit your wellness goals. Erika enjoys seeking out new techniques and training from other countries including Mexico and the United States.
---
Leigh Puddephatt - Registered MASSAGE THERAPIST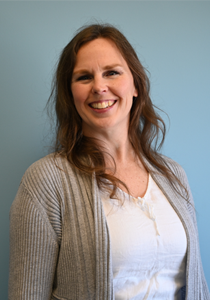 Leigh has been a Registered Massage Therapist since 1996 and working in the Durham and Markham region since 2005. Leigh has experience working in a variety of settings and engages in continuing education to keep her skills updated so she can provide you with the best possible massage therapy care.
Craniosacral Therapy, Reiki and Indian Head Massage as well as Prenatal and Infant Massage are amongst the continued education in Leigh's repertoire. Craniosacral Therapy for adults and children is among the favorite treatments which Leigh provides. Leigh has been enjoyed working with Dr. Shelley since 2012 and is looking forward to continuing to provide the best care for you and your family.
---
Our administration team
Our knowledgeable staff is dedicated to you and your wellness journey. We are all passionate about your health and your success here at Synergy Chiropractic. We will always greet you with a warm and enthusiastic welcome when you walk in the door and a friendly greeting when you give us a call on the phone. You will feel comfortable and cared for by our team here at Synergy.
---
BERNADETTE NEWTON - Chiropractic assistant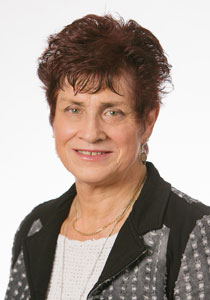 Bernadette has been one of our superstar front desk assistants for over 10 years. She specializes in keeping all of the practitioners and patients on track. She may be caught peering at you over her glasses if she has a question but Bernadette has the biggest heart and genuinely wants you to achieve the best success during your care at the clinic. Bernadette and her husband Fred enjoy traveling the globe and also keeping up with their puppy Kibbles.
---
MEG BACKHOUSE - PERSONAL TRAINER & CHIROPRACTIC ASSISTANT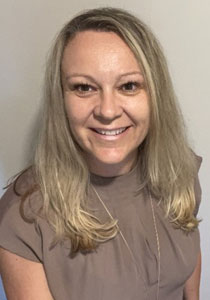 Meg has always had an interest in kinetics. Her years as a national level competitive swimmer in Australia eventually lead to her becoming a Personal Trainer here at the clinic in Markham. She is dedicated to the health, wellbeing, and fitness of her clients and continually updates her skills and knowledge. Whilst not training, she manages our practitioners and patients at the front desk in Markham and only occasionally has communication issues because of her Aussie accent.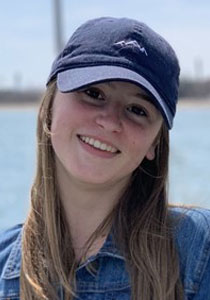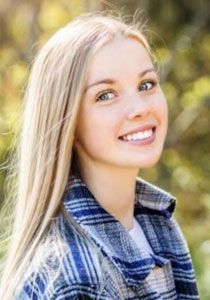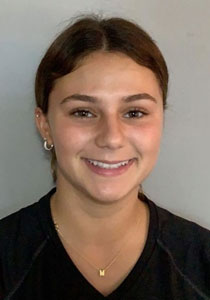 OFFICE HOURS
---
Monday
12:00pm - 5:00pm
---
Tuesday
10:00am - 5:00pm
---
Wednesday
Closed
---
Thursday
3:00pm - 6:00pm
---
Friday
Closed
---
Every Other Saturday
1:00pm - 3:00pm
Synergy Chiropractic and Health Rehabilitation Centre
3950 14th Avenue #409
Markham, ON L3R 0A9
(905) 479-3030